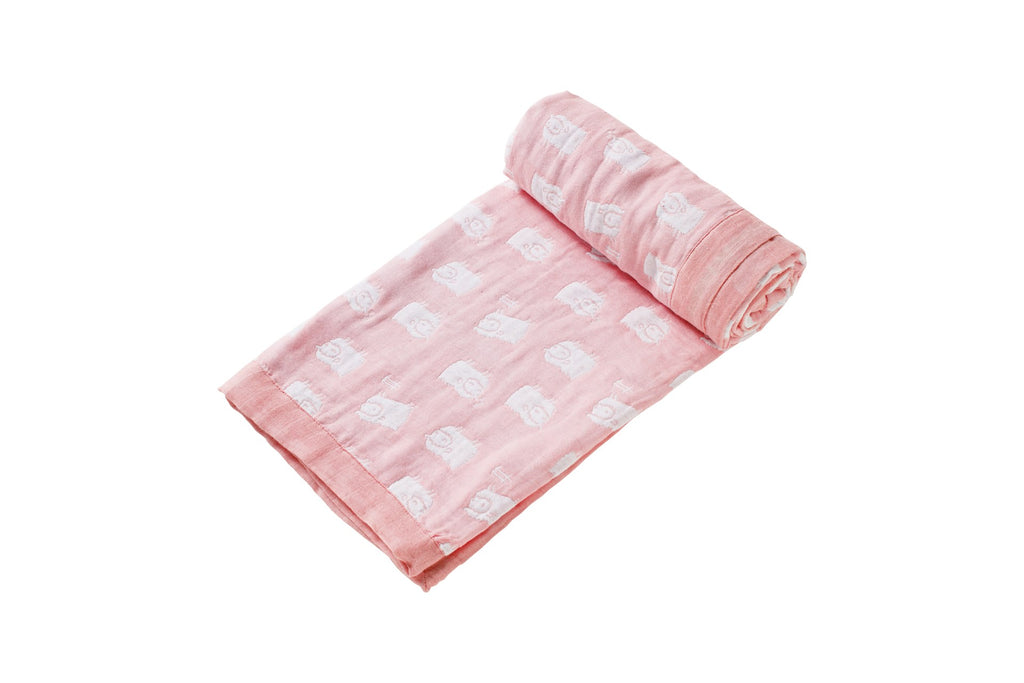 Angel Dear Jaquard Muslin Blanket - 40" x 45", Pink Sheep
Angel Dear Jaquard Blanket - 40" x 45", Pink Sheep
A soft and snuggly blanket perfect for baby or toddler beds, great to tug along as a security blanket for preschool nap time or just to lounge and snuggle on the couch with mom.  Super soft and in the cutest little jacquard prints.
Soft and snuggly and feels like luxurious cashmere
Machine washable
Measures approximately 40" x 45"
Comes in: Pink sheep, pink unicorns, and mint green bunny.  Each design/color sold separately.
Also see the coordinating mini blankies/burp cloths, great as lovies and security blankets plus they wipe up any spills and spit ups!  Great to keep in the diaper bag or in baby's stroller.