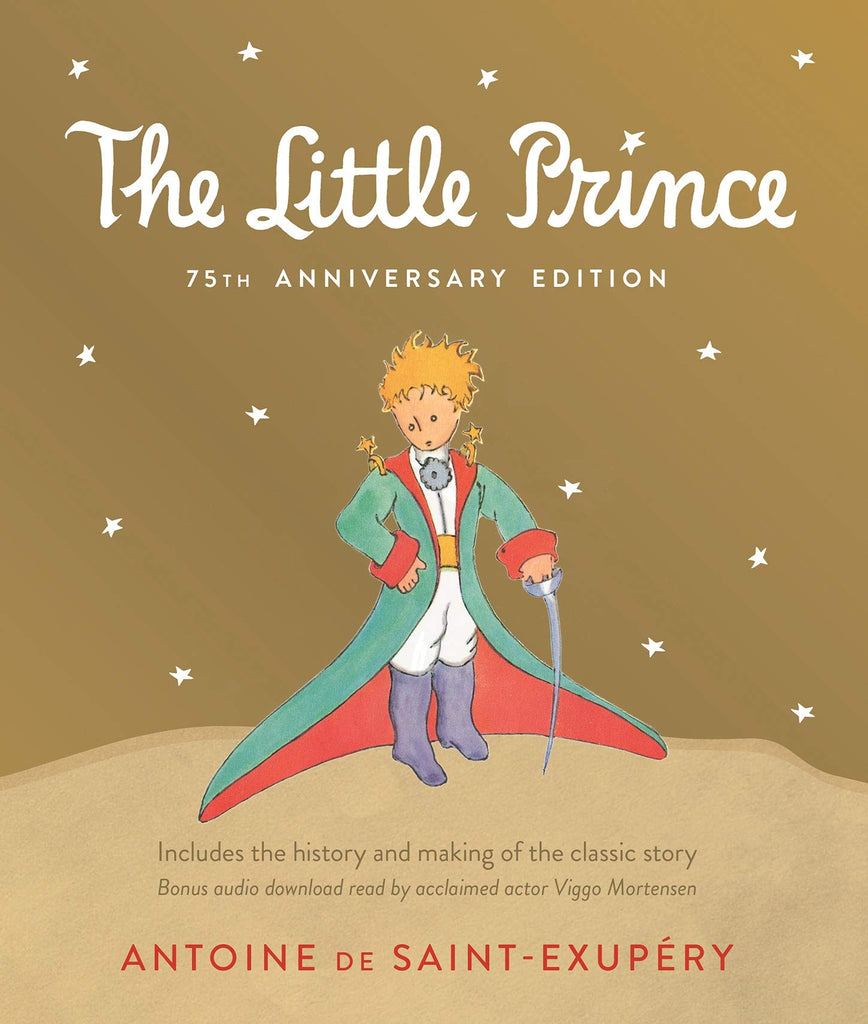 Book - The Little Prince, 75th Anniversary Edition
Book - The Little Prince, 75th Anniversary Edition
Introduce your little one to the classic book but in simple text and wonderful imagery with The Little Prince. 

One of the most loved and enchanting classic story books for both kids and adults, this version includes the history and making of everyone's favorite book.

Take a look into a day with him and his small planet.  See how he cares for it then enjoy the sunset with him in this wonderful tale.
It is a book full of wonder and magic, nurturing a child's inherit tenderness and long for discovery.  Take them on a wonderful adventure to meet The Little Prince.  You will love reading to and with your little one in both languages with this simple board book!  Such a treasure and soon to be keepsake book.
Approx. 7.5" x 9"
224 pages
Simple sentences for preschoolers to follow along.  Beautiful pictures and easy to turn thick board book pages.
Best for ages 10-12 yrs.
BUY ANY 9 BOOKS AND BUBBLE BELLY WILL GIVE YOU THE 10TH TITLE OF EQUAL OR LESSER VALUE FOR FREE (OR YOU MAY CHOOSE TO HAVE US DONATE THE BOOK ON YOUR BEHALF TO CHILDREN IN NEED.  JUST CHOOSE THE 10TH TITLE AND CHECK THE "GIFT" BOX BEFORE ADDING TO YOUR CART. ADD YOUR MESSAGE SO WE KNOW WHICH TITLE TO DONATE. IF NO "GIFT" HAS BEEN CHECKED, WE WILL SHIP ALL 10 BOOKS TO YOU. FREE BOOK WILL AUTOMATICALLY APPLY AND BE DISCOUNTED AT CHECK OUT.