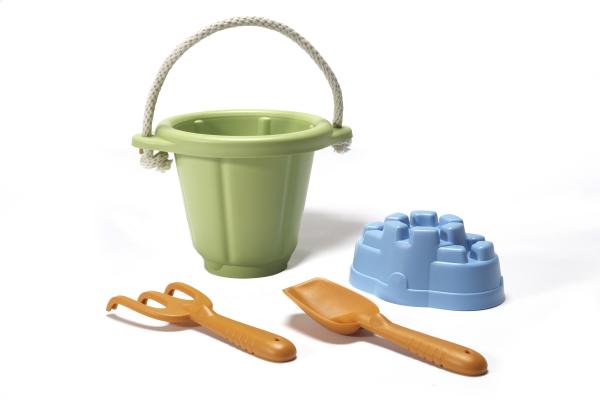 Green Toys - Garden, Beach, or Sand Play Set, Green
Green Toys - Garden, Beach, or Sand Play Set, Green
Play with the sandbox set anywhere and great to take to the beach and the local sandbox. Perfect for creative and imaginative play and is a great gift for kids. 
Made from recycled plastic which saves energy. Safe and no phthalates or BPA. Comes with bucket, shovel, rake, and sand mold. 

Great gift for kids aged 18 mo and up. MADE IN THE USA.

Manufactured in the USA
Made from 100% recycled plastic
No BPA, phthalates or PVC
Meets FDA food contact standards
Easy to clean and dishwasher safe
Packaged with recycled and recyclable materials and printed with soy inks