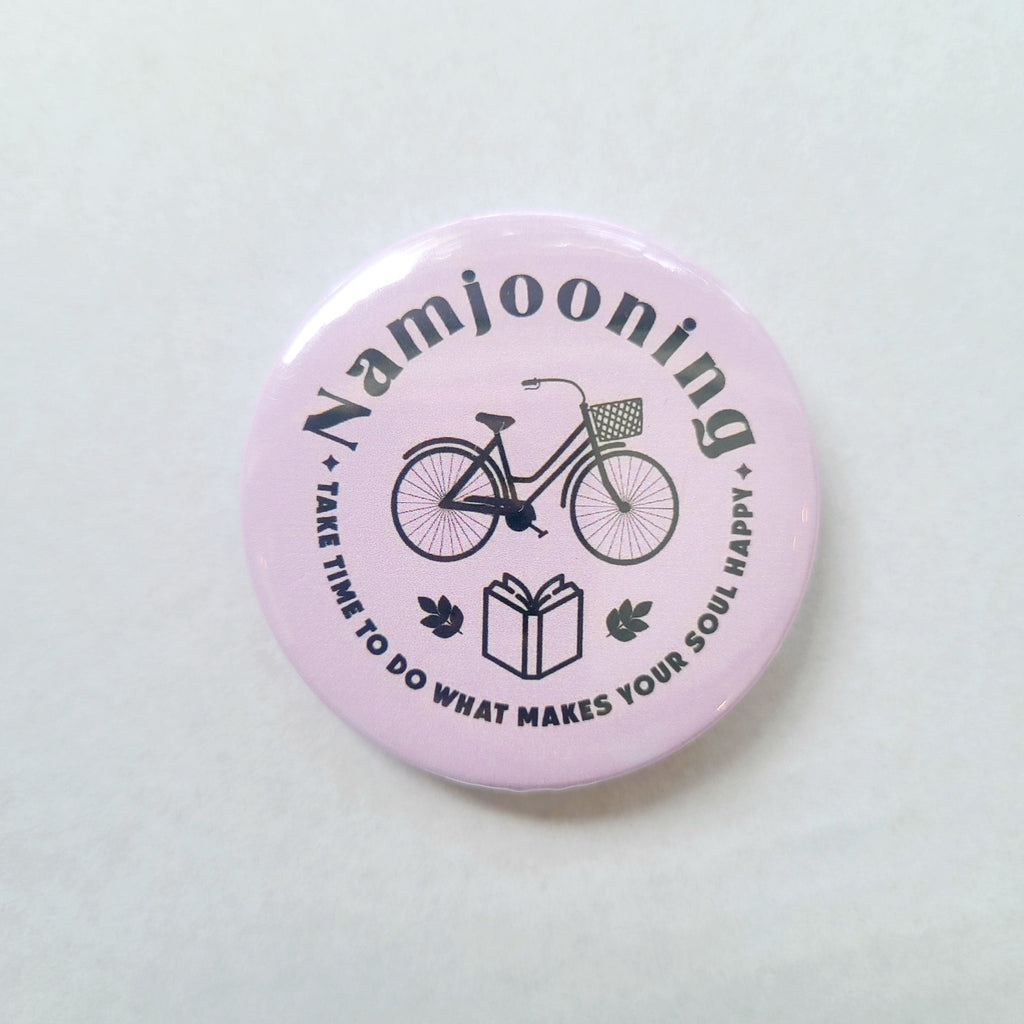 BTS - 1.75" DIA Namjooning Pin, Do What Makes Your Soul Happy
BTS - 1.75" DIA Namjooning Pin, Do What Makes Your Soul Happy
Have you done any "Namjooning" lately? All ARMY will know what this means and always need a reminder to get out and explore, like fearless and loving leader Kim Namjoon of BTS. Get our and enjoy the little things, explore, see new things, places, art, nature, etc.

This is a great reminder not just for ARMY but for everyone to "Take Time to Do What Makes Your Soul Happy".
Perfect pin for lapel, jacket, backpacks, lunch boxes, etc. 
Plastic backing with metal hook pin and metal front. Rounded edges for comfort.

Round pin measures approximately 1.75" diameter.