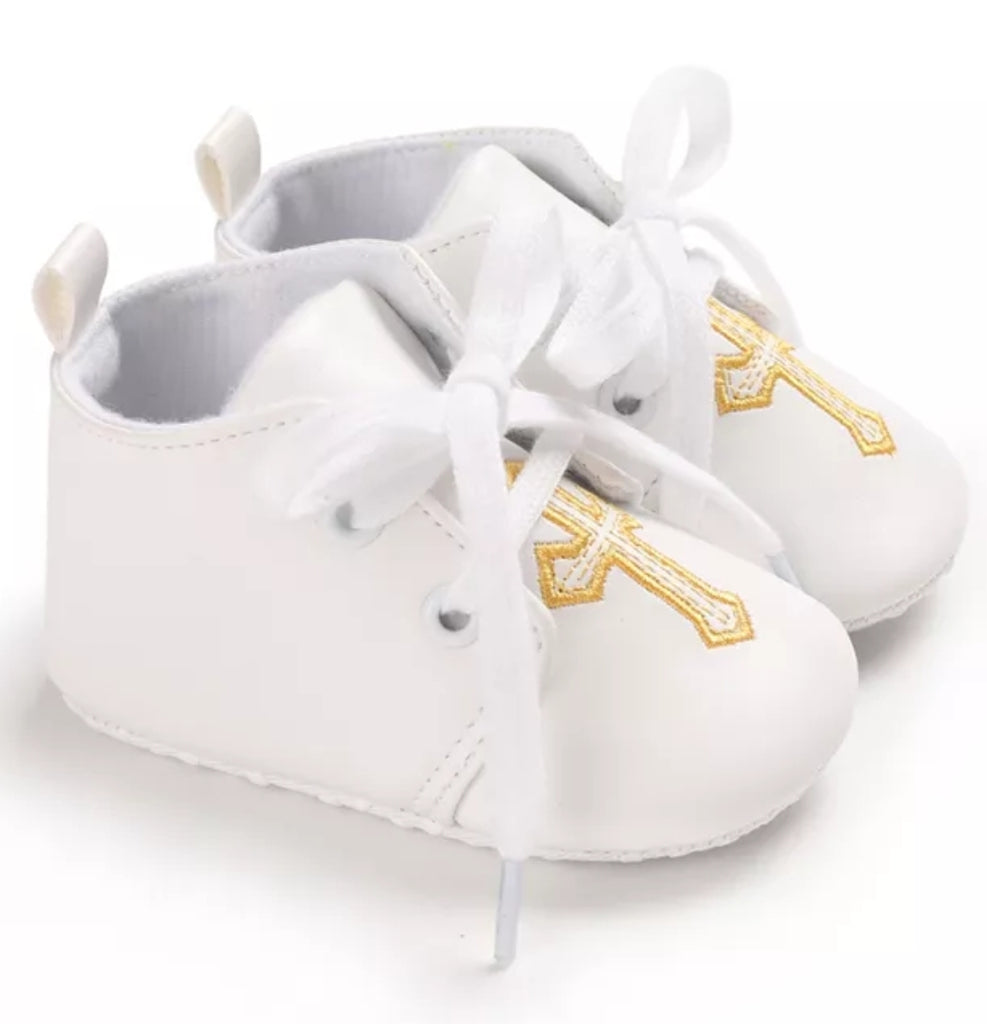 Soft Soled Lace Up Christening Shoes, White w/Gold Embroidered Cross
Soft Soled Lace Up Christening Shoes, White w/Gold Embroidered Cross
Soft soled beautiful shoes to fit the occasion of one of the most important events, their Christening. Easy to get on those tiny feet and gorgeously fitting for their special outfit and special day.
Lace up with beautiful embroidered cross. Capture the moment with these shoes to complete their Christening outfit.
Cotton lined internal lining for softness.

Outer and Sole: 100% Synthetic Material