Home
>
Mayoral Spain
>
2174 Mayoral Toddler Boys Micro Corduroy Button-Up Overshirt - Bayleaf Green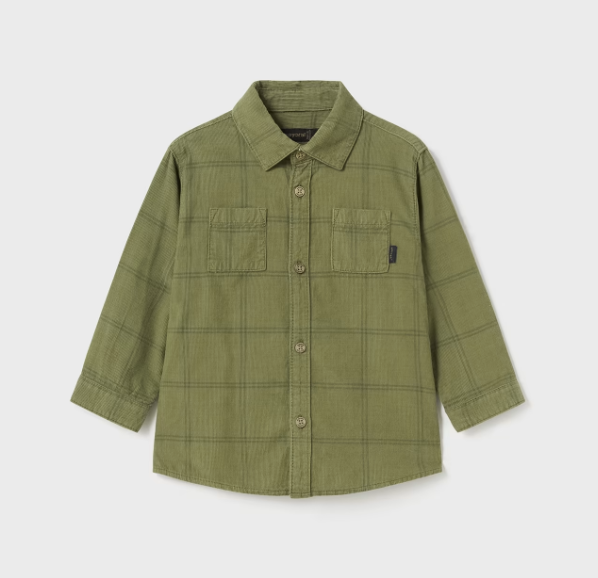 2174 Mayoral Toddler Boys Micro Corduroy Button-Up Overshirt - Bayleaf Green
2174 Micro Corduroy Button-Up Overshirt - Bayleaf Green
This nice long-sleeved button-up green corduroy shirt will have your little boy looking super dashing! This shirt has a collar, double breast pockets, and a cool flannel design. Perfect with jeans for a casual everyday look or some slacks to look more formal.
Machine wash cold with like colors. Tumble dry low. Low iron.
------------------
Size chart for reference only. 
Label size and approximate fittings:
Label Size
Fits Approx Age
Label
Fits Approx Age
0-1
fits NB
24
fits 2-3 yrs
1-2
fits 0-3 mo
2
fits 2-3 yrs
2-4
fits 3-6 mo
3
fits 3-4 yrs
4-6
fits 6-9 mo
4
fits 4-5 yrs
6-9
fits 9-12 mo
5
fits 5-6 yrs
9-12
fits 12-18 mo
6
fits 6-7 yrs
12
fits 12-18 mo
7
fits 7-8 yrs
18
fits 18-24 mo
8
fits 8-9 yrs
24
fits 2-3 yrs
9
fits 9-10 yrs
36
fits 3-4 yrs