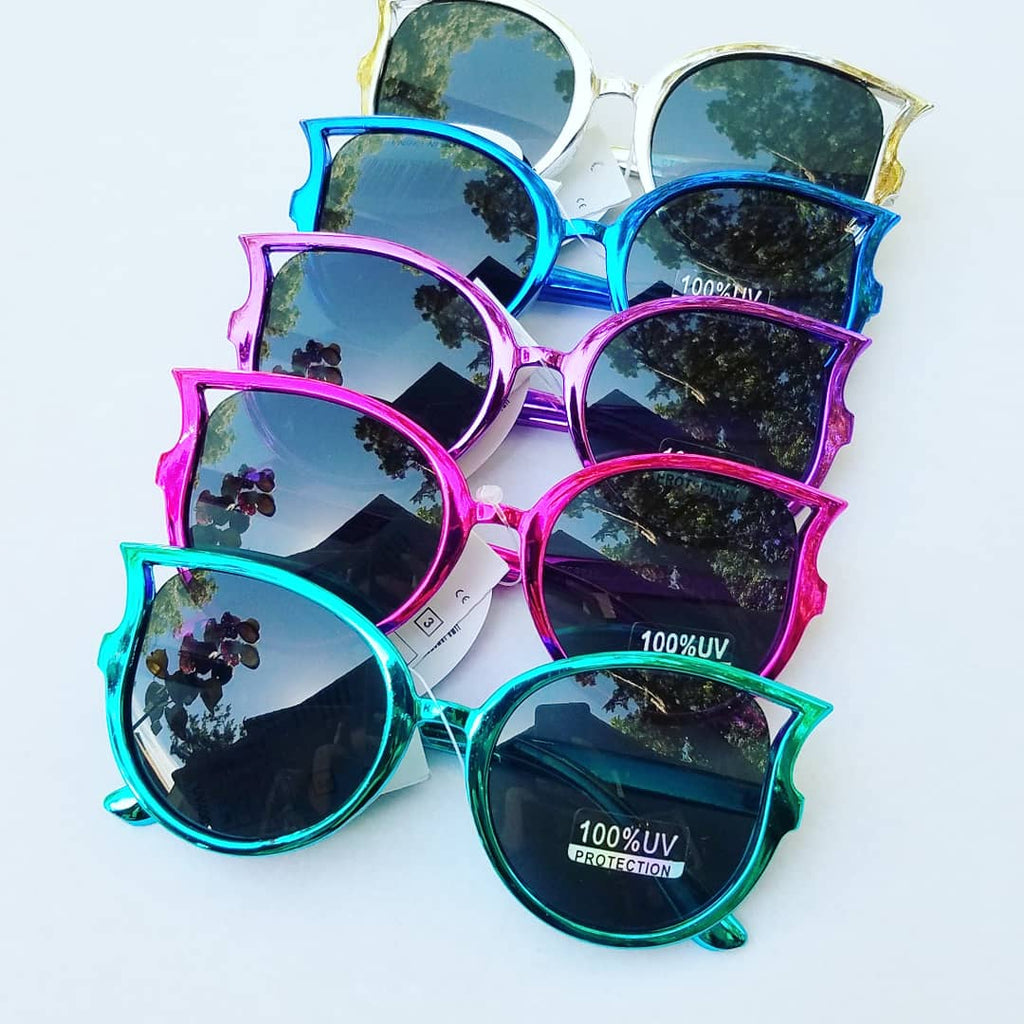 Sunglasses - Metallic Cat Frames, Kids Sunglasses (CLICK FOR COLOR OPTIONS)
Do not forget to grab sunglasses for your little ones year-round.  It is so important to protect their eyes from the harmful rays.  They can do that while being comfortable and looking cool.  No more squinting due to the harsh brightness of the sun while they are outside playing or in the car for a ride.
These sunglasses come in an array of colors to go with any outfit!  Super comfy and 100% UV protection.  One size fits most 3 years to 13 years. 
Kids Metallic Cat Frame Sunglasses, Uni Lenses, Smooth Bright Metallic Plastic Frames with Dark Lenses.
Colors from top to bottom: Light Gold, Electric Blue, Purple, Hot Pink, Turquoise