Home
>
Teen/Tween Gifts
>
Enamel & Leatherette Dual Mirror Flower Keychain Clip (CLICK FOR COLOR OPTIONS)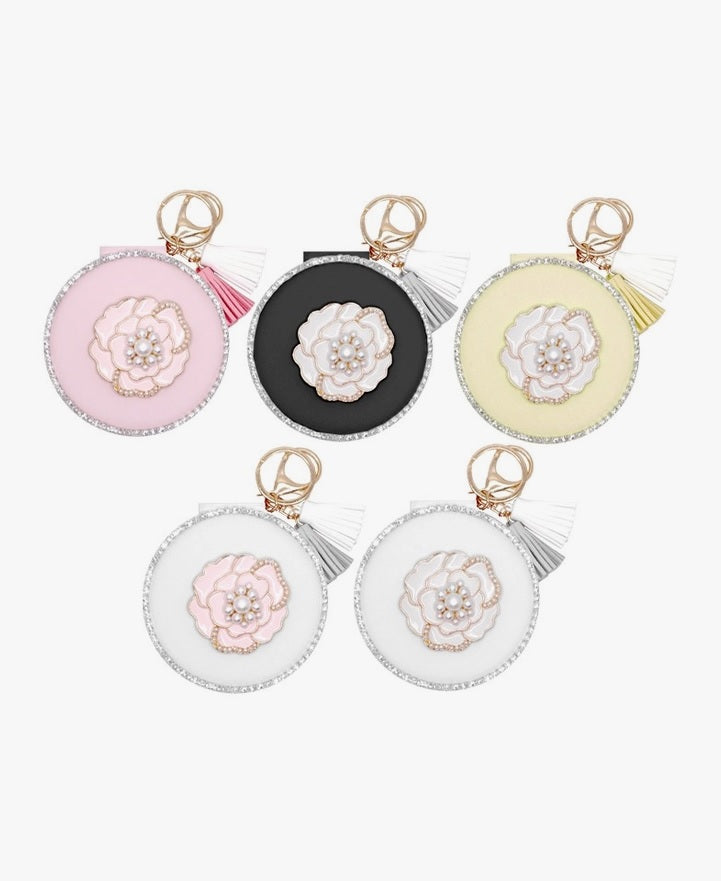 Enamel & Leatherette Dual Mirror Flower Keychain Clip (CLICK FOR COLOR OPTIONS)
Enamel & Leatherette Dual Mirror Flower Keychain Clip 
Flower Mirror Keychain. Small double sided round mirror keychain easily folds. Includes a key ring, a secure lobster clasp, and tassel charms. Can be attached to any zipper on jackets, backpacks, purses, make-up bag, wallets, etc. Perfect for on the go checks before picture day, selfie time, after lunch check, etc.
For tween, teens, to adults. 
Comes in cute little gift box, ready for gift-giving.