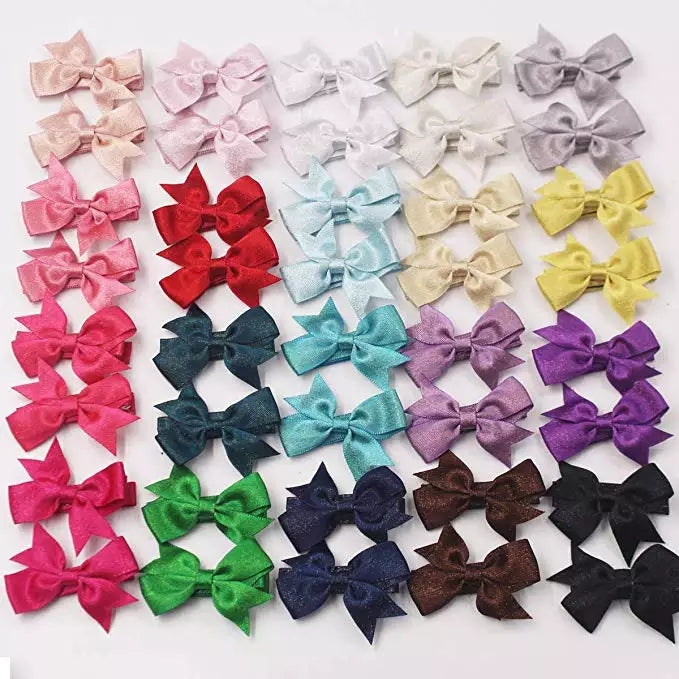 2" Sparkle Satin Non-Slip Pinch Clip Bows (CLICK FOR OPTIONS)
2" Sparkle Satin Non-Slip Pinch Clip Bows (CLICK FOR OPTIONS)
Comes as a 2 piece pair. 

Satin fabric bows with a subtle glittery sparkle to them.  Small and discrete yet adds that extra pop to complete any outfit.  Non-slip fabric backing prevents snags and scratches to your little one's delicate hair and scalp.  Keeps even the finest tresses in place.  Less likely to migrate as compared to bare metal clips.
Colors from top, left to right:

Row 1: Blush Pink, Soft Baby Pink, White, Crystal, Silver

Row 2: Candy Pink, Bright Red, Ice Blue, Light Gold, Chartreuse Yellow
Row 3: Hot Pink, Emerald Green, Aqua Blue, Lavender, Purple
Row 4: Fuchsia, Bright Green, Navy, Chocolate, Black
*Please note colors may vary due to screen color, device, etc.