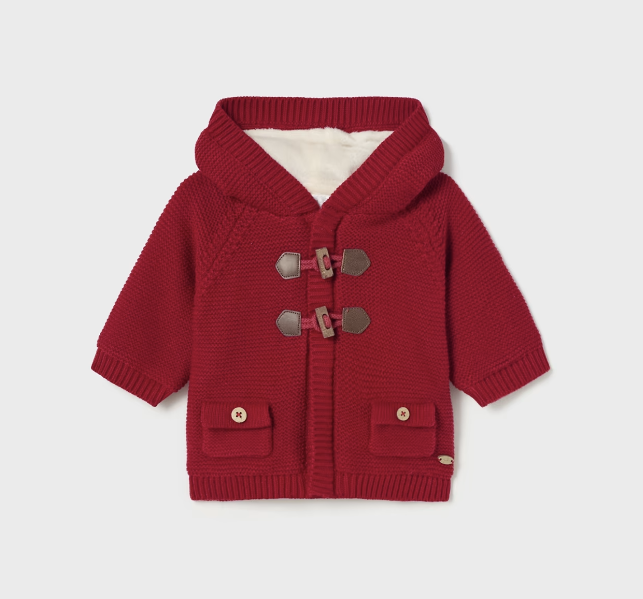 2302 Mayoral Baby Boys Plush Lined Knit Hooded Toggle Coat - Cherry
2302 Plush Lined Knit Hooded Toggle Coat - Cherry
Wear this coat for a comfy day in with the family or for an evening stroll. The perfect coat to layer over your shirts to keep your little one warm for the cooler weather. 

Outside:
60% Cotton, 40% Acrylic
Lining: 100% Polyester
Machine wash low. Lay flat to dry. Iron as needed.

------------------
Size chart for reference only.