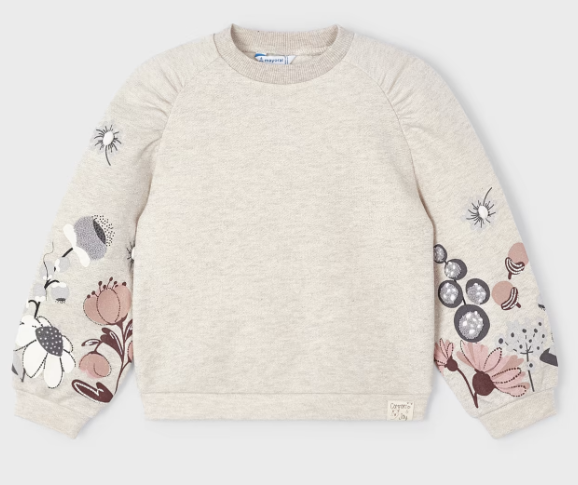 4403 Mayoral Mini Girls Eco Embroidered Floral Puffy Sweatshirt - Stone/Pink
4403 Eco Embroidered Floral Puffy Sweatshirt - Stone/Pink
This adorable puffy floral embroidered sweatshirt is a great addition to any outfit. Wear with a collared shirt and a cute skirt underneath for a cute look. This sweater is wonderful for back-to-school, everyday, or any other occasion. Comes with puffy sleeves and embroidered flowers.
52% Cotton, 42% Polyester, 5% Metallic Fiber, 1% Elastane
Machine wash cool or dry clean with only petroleum solvents. Hang dry. Iron on low as needed.