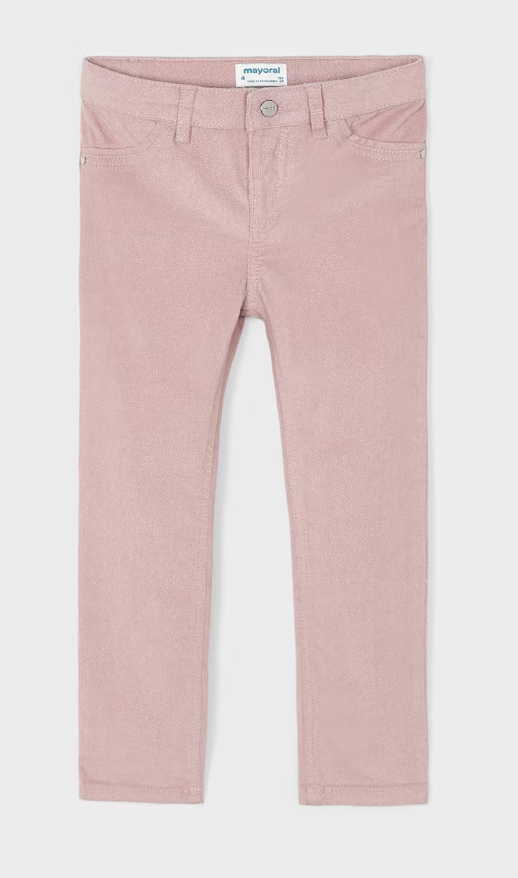 4503 Mayoral Mini Girls Shimmer Corduroy Pants - Nude Pink
4503 Shimmer Corduroy Pants - Nude Pink
These adorable shimmery corduroy pants are perfect for your girl! Sweet and stylish, perfect for a day out with the family. These adorable nude pink pants include a slim fit, a glittery pattern, and a cute heart design on the pockets.
Outside: 98% Cotton, 2% Elastane
Machine wash cool. Hang dry. Low iron as needed.