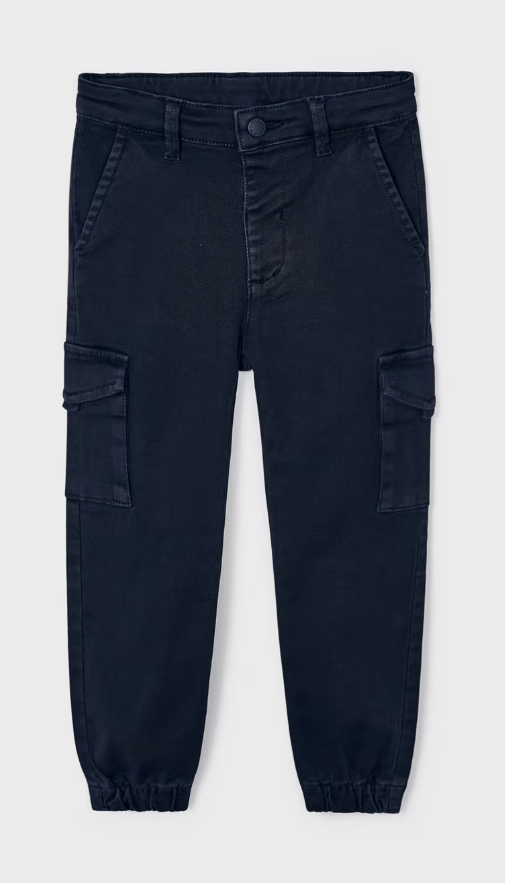 4511 Mayoral Mini Boys Jogger Bottom Cargo Pants - Navy
4511 Jogger Bottom Cargo Pants - Navy
These stylish cargo pants are perfect for your boy! Cool and stylish, perfect for a day out with the family. These cargos pants include a nice slim fit, cool pockets, and a chic navy color.

Outside: 97% Cotton, 3% Elastane
Machine wash cool. Tumble dry low. Low iron as needed. Dry clean.