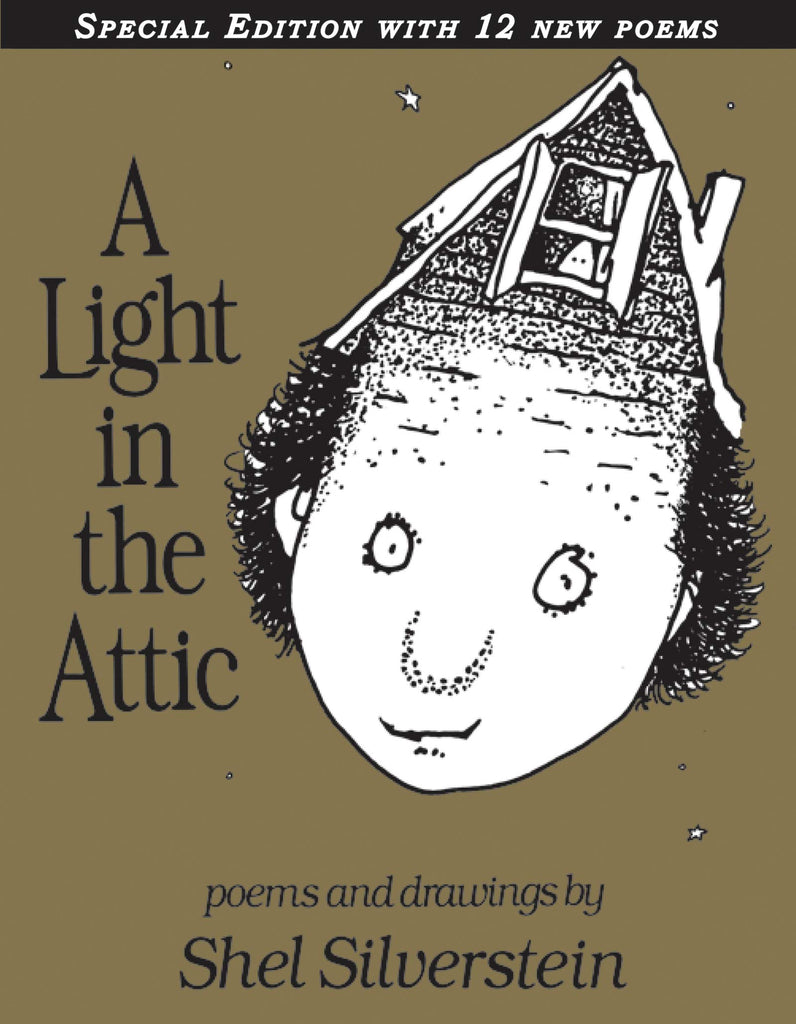 Book - A Light in the Attic Poetry Book, Classic
Book - A Light in the Attic Poetry Book, Classic
Here is the attic you will find Backward Bill, Sour Face Ann, the Meehoo, and the Polar Bear in the Frigidaire.  Come on up to the attic of Shel Silverstein and let the light bring you home. 
Delightful poetry book with remarkable characters and hilariously profound poems. 
Includes 12 new poems. 
4 yrs - 8 yrs 
Book measures approx. 8.8″ x 7″
185 Pages

BUY ANY 9 BOOKS AND BUBBLE BELLY WILL GIVE YOU THE 10TH TITLE OF EQUAL OR LESSER VALUE FOR FREE (OR YOU MAY CHOOSE TO HAVE US DONATE THE BOOK ON YOUR BEHALF TO CHILDREN IN NEED.  JUST CHOOSE THE 10TH TITLE AND CHECK THE "GIFT" BOX BEFORE ADDING TO YOUR CART. ADD YOUR MESSAGE SO WE KNOW WHICH TITLE TO DONATE. IF NO "GIFT" HAS BEEN CHECKED, WE WILL SHIP ALL 10 BOOKS TO YOU. FREE BOOK WILL AUTOMATICALLY APPLY AND BE DISCOUNTED AT CHECK OUT.