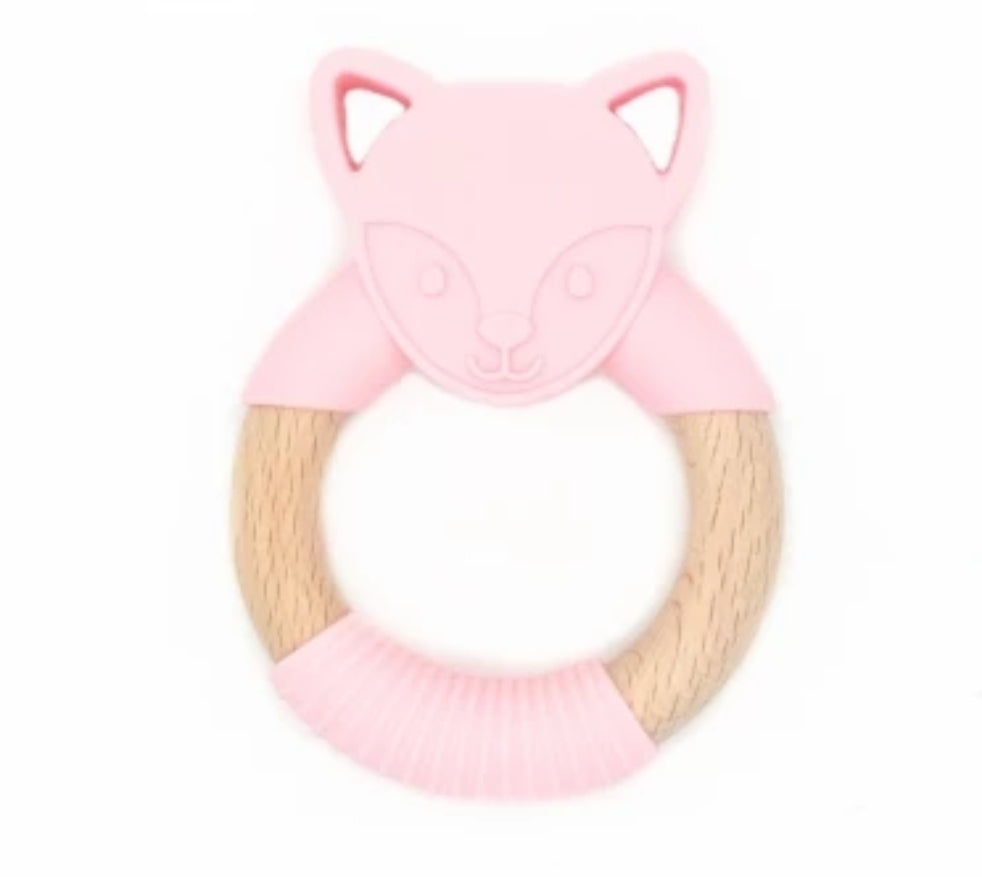 Chew/Teething Accessory - Silicone & Raw Wood Chew & Teething Ring, Pink Woodland Fox
Plastic-free, BPA & Phthalate-free Silicone and raw beech wood.  No harmful chemicals.  Dual textures and a great shape to get farther back for those emerging teething on the sides and molars.
Soft and soothing silicone gives baby and toddler more of a "bite" and is gentle on those very sore gums. Harder beach wood for a different sensation. It also is easy to sanitize and clean in your dishwasher.  Mineral oil, as used on cutting boards, can be used to season the wood after washing for longer life of natural wood.
Easy ring shape for little hands to grasp.
Top rack dishwasher safe to sanitize.  Easy to attach to a universal paci clip or use as-is.
approx. dimensions:  3.5"tall x 2.0"wide x 0.75"thick
Pink Woodland Fox Silicone & Wood Teething Ring