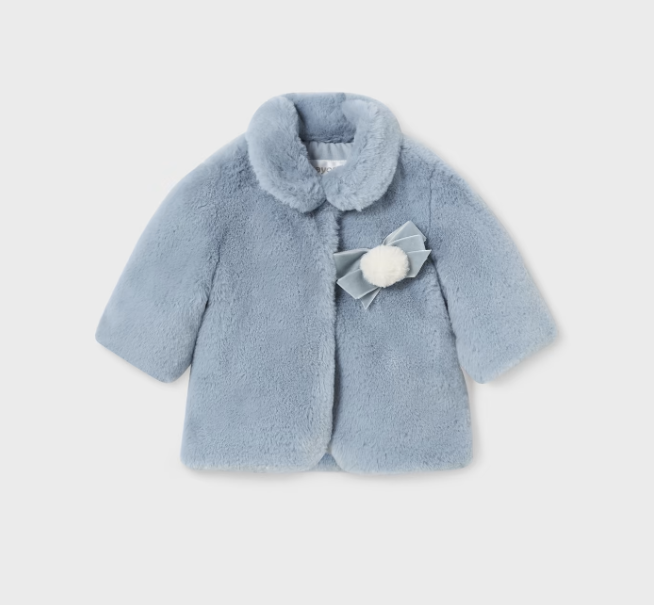 2405 Mayoral Baby Girls Plush Faux Fur Opera Coat - Bluebell
2405 Plush Faux Fur Opera Coat - Chalky Blue
Check out this gorgeous shearling coat for your young lady!  The perfect coat to give her that fashionable look she wants with no fuss. With this comfy sweater, match with some cute booties or shoes for those fall evenings.
Lining - 
62% Polyester, 38% Cotton
Hand wash and hang to dry. Do not iron.

------------------
Size chart for reference only.