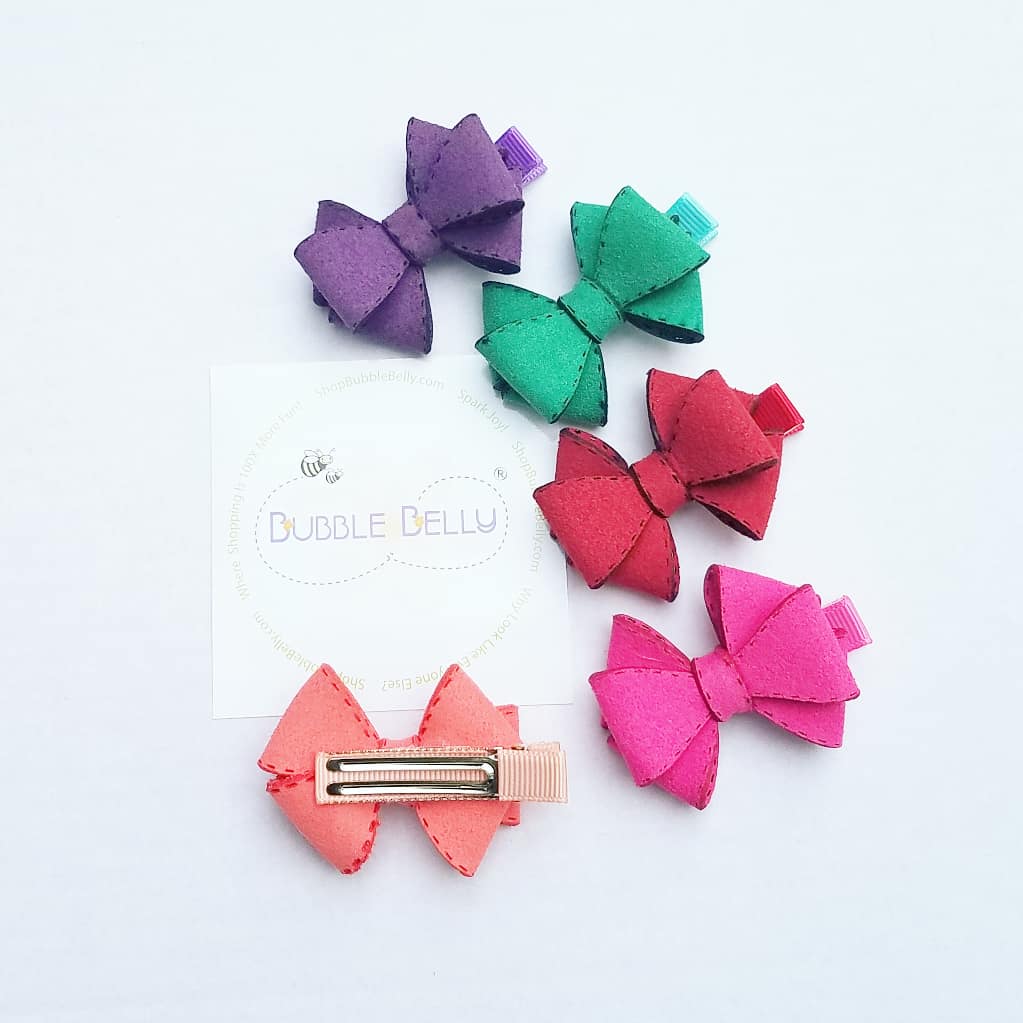 Non-slip Hair Clips - Ultrasuede Stitched Bow, Alligator Clip (CLICK FOR MORE OPTIONS)
Non-slip alligator clip with Ultrasuede Stiched Bow.  Grab some in all your favorite colors.  Perfect for everyday and any outfit.  Cute and functional and a great grip without pulling on their delicate tresses.  Prevents migration so there is lower chance the clip will get lost or fall out during play time.  Keeps the "craziest" of hair out of your little one's sweet face while they play. 
Can be worn to hold bangs back or on top of pony and pig tails.
Measures approx. 3/4" H x 2" W
Fits most ages 2+
Always watch children when wearing and never leave a child asleep with hair clips.  May contain small parts.