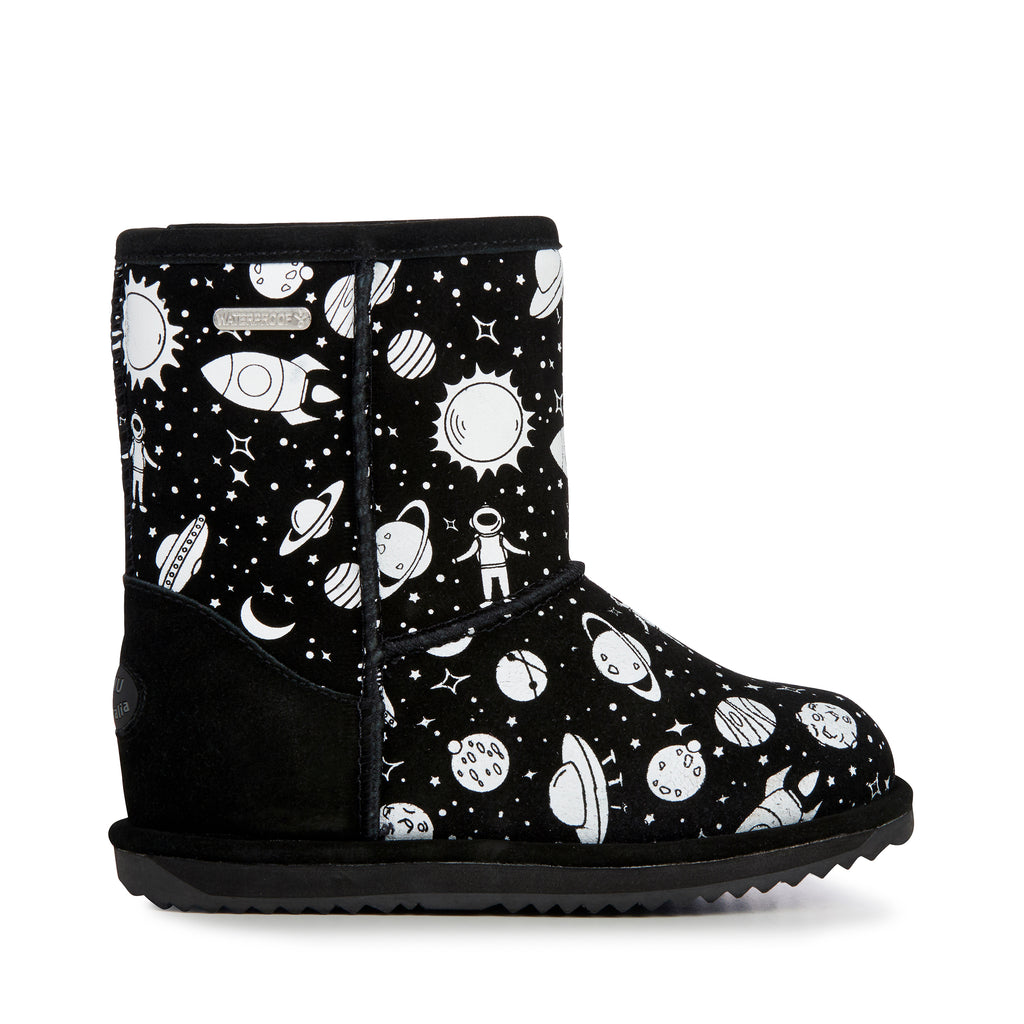 EMU Australia - Waterproof Kids Glow in the Dark Brumby Booties, Outer Space Black
EMU Australia - Waterproof & Glow in the Dark Outer Space Brumpy Black Booties, Kids
Did we just say 'WATERPROOF" and "GLOW IN THE DARK"? YES!!! Yes, we did!
The Outer Space Brumby is a kid's mid-calf boot that's comfortable, warm and puddle jumping ready. Made with waterproof suede featuring a fun glow in the dark space print and lined with Australian Merino wool, these boots are easy to get on and off, with winter-ready grip and traction.
EMU Australia's Outer Space Brumby is a new addition to the ever popular children's waterproof boot collection. A versatile, mid-calf kid's boot thats great for splashing around in puddles, they are fully waterproof and lined with pure Australian Merino wool for a warm and cosy fit. The sturdy boots offer cushioning, superior support and breathability. Perfect for protection against rain and snow. Kids will also love the glow in the dark outer space print, featuring planets, astronuants and rockets.
100% Australian Merino Wool lining
100% Australian Merino Wool lined footbed
Soft EVA midsole for comfort
Superior double stich seams for added strength
Flexible TPR outsole with wave design for traction and grip
Booties are waterproof and glow in the dark