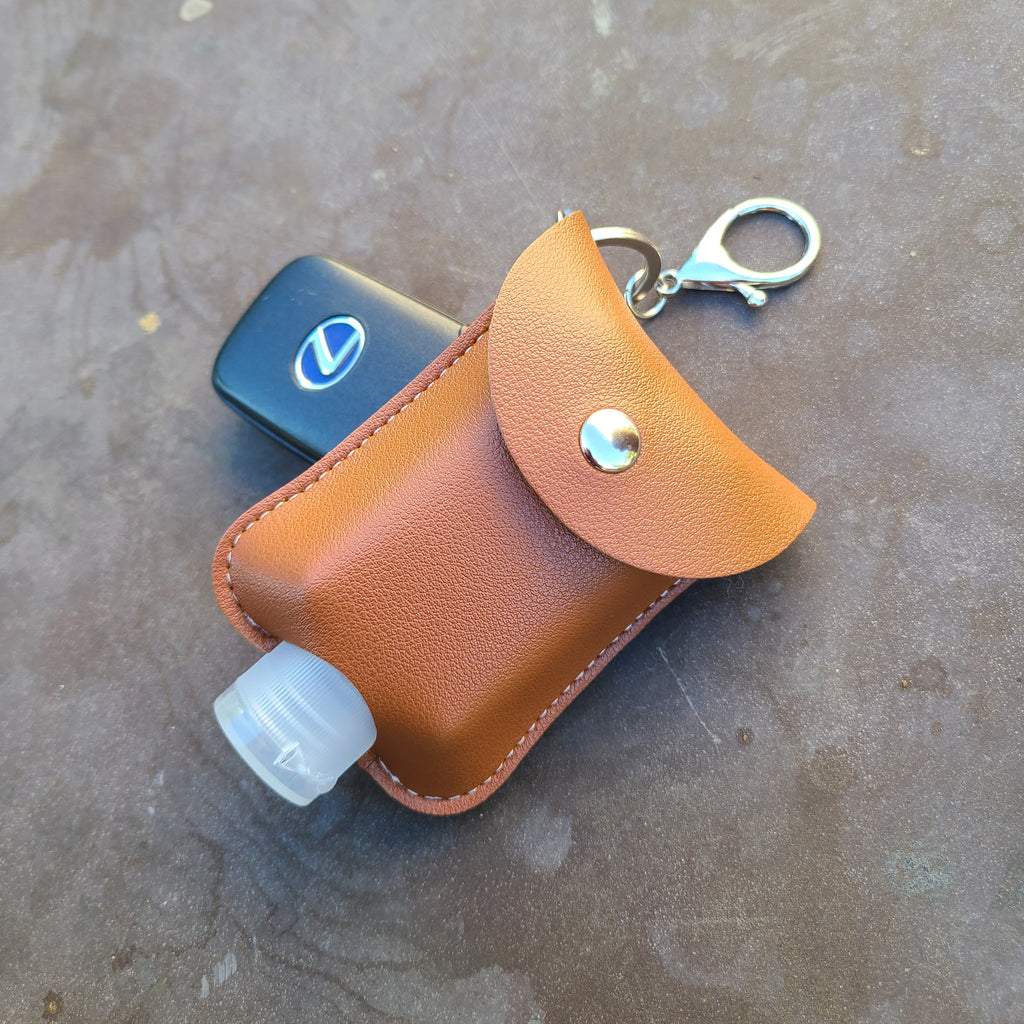 Leatherette Hand Sanitizer Clip & Keychain, Rounded Brown
Leatherette Hand Sanitizer Clip & Keychain, Brown
Keep your hand sanitizer handy wherever you go when soap and water are not readily available.
This handy leatherette holder has a quick release clip as well as a ring keychain.  The clip attaches quickly to your existing keychain, your purse, belt loop, or backpack for the kids going back to school.  So no more digging for the sanitizer at the bottom of your bag.
Comes with refillable plastic bottle.  Fill with your sanitizer of choice and you're ready to fight those germs wherever you & your little ones go.  Snap button closure.  Rounded edge.
Available in 3 colors and two different styles, suitable for any gender: Brown, Black, and Pink Leatherette.  Get them all!
Leatherette hokder measures approx. 3"T x 2.8"W
Empty sanitizer bottle cab hold approximately 30ml (1 fl oz.)