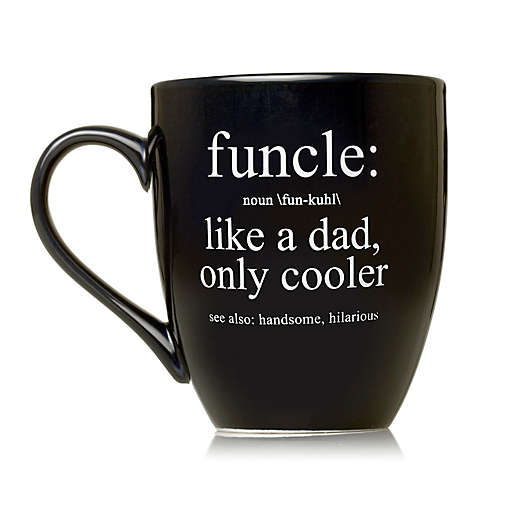 Pearhead Cup Gift - Funcle, Like a Dad Only Cooler (Navy)
Pearhead Cup Gift - Funcle, Like a Dad Only Cooler (Navy)

Perfect holiday gift for any uncle.  Celebrate the holidays in style with Pearhead's coffee mug - perfect for a cold night to drink hot chocolate or warm coffee. 
Show the best uncle ever is your life that you appreciate him by gifting him this memorable mug.   Coffee, tea, water, or anything else they enjoy in this mug, 
Mug approx dimensions: 3.75" x 5.25"

Mug is dishwasher safe.