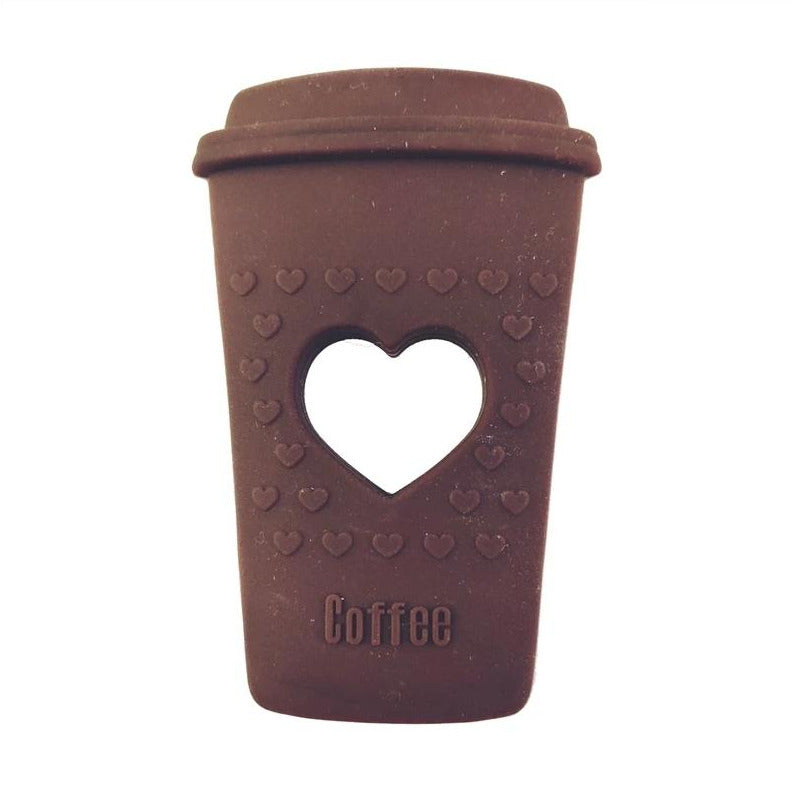 Silicone Teething & Chew Toy, Coffee, Chocolate
Plastic-free, BPA & Phthalate-free Food-Grade Silicone, Heart Coffee Cup, Chocolate
Soft and soothing silicone gives baby and toddler more of a "bite" and is gentle on those very sore gums.  It also is easy to sanitize and clean in your dishwasher.  Easy for parents and a welcome chew toy for your little one!
Always check teething toys regularly.  Toss and replace with a new one if any signs of wear and tear.  
Dishwasher & microwave sanitizer safe.  Top rack in dishwasher.
Measures (approx. dimensions in thickest section): 3.5"tall x 2.0"wide x 0.5"thick