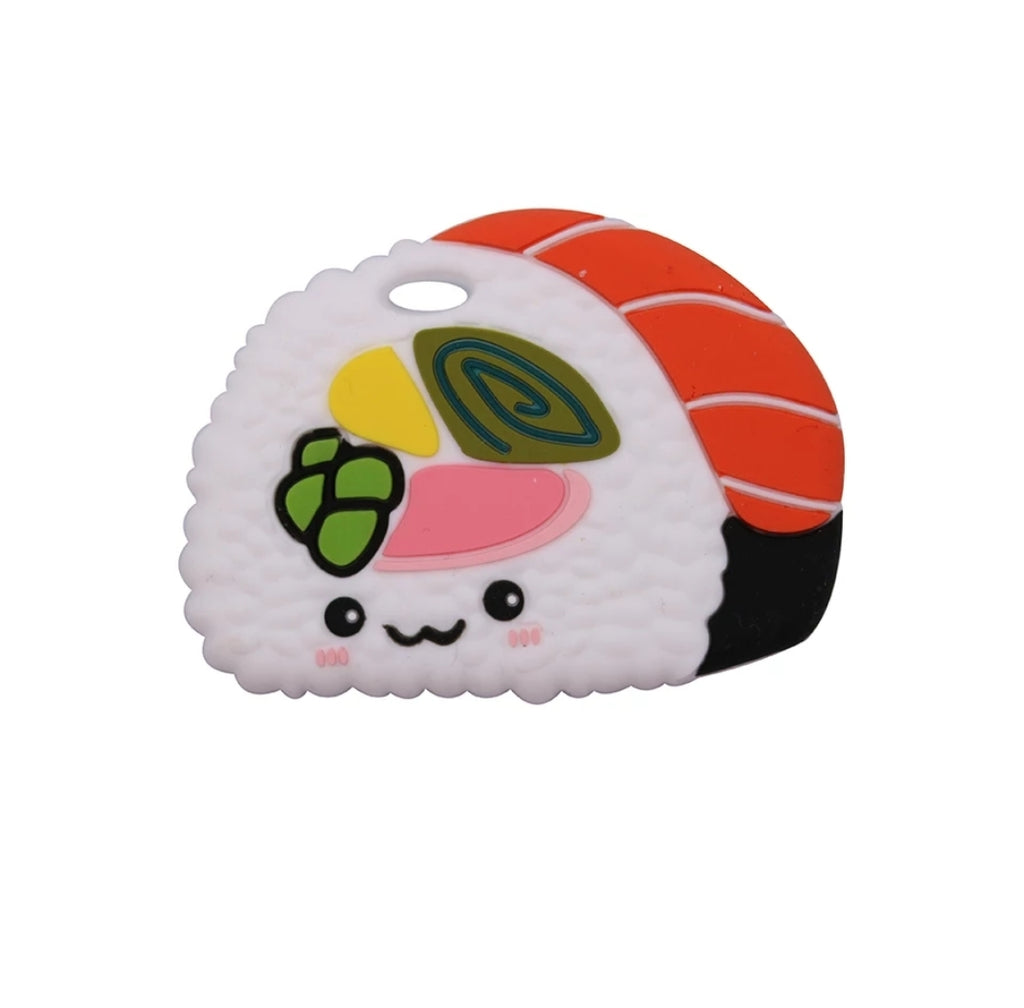 Silicone Teething & Chew Toy, Kawaii Salmon Sushi Roll
Silicone Teething & Chew Toy, Salmon Sushi Roll
Cute teether with soothing, soft texture.  Phthalate-free, metal-free, no BPA.  Dishwasher safe..
Fun teether features single mold so no loose parts that can be detached.  Subtle textures and an easy to hold shape and size for their little fingers.  Works great with all universal paci clips.
Soft and soothing silicone gives baby and toddler more of a "bite" and is gentle on those very sore gums.  It also is easy to sanitize and clean in your dishwasher.  Easy for parents and a welcome chew toy for your little one!
Always check for wear and tear.  Dispose and replace as necessary.
Measures (approx. dimensions in thickest section): 3.5"tall x 2.0"wide x 0.5"thick