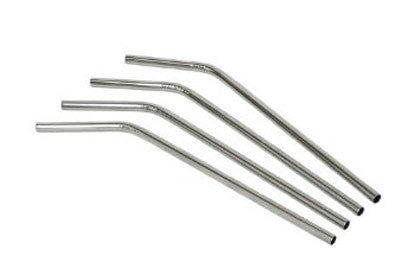 7PC Eco-friendly Reusable Stainless Steel Straw Set - 7" Curved + Brush
7PC Eco-friendly Reusable Stainless Steel Straw Set - 7" Curved + Brush
Tired of tossing out all those plastic straws?  Worried about your kids biting them and chewing on plastic?  Tired of wasting money and concerned about the amount of plastic that ends up in our oceans and waterways? Want to do your part in helping to save our environment and Mother Earth? Switch to stainless steel straws! Reusable, durable, and waste-free.  Also does not retain odors or flavors.
Great for mugs, kids drinks as well as your favorite cocktail mixer or dinner party!
304 Stainless Steel, Food-grade
Hand and dishwasher safe.
Measures approx. 7.0" long
7 PC set includes (6) curved straws + 1 straw cleaning brush