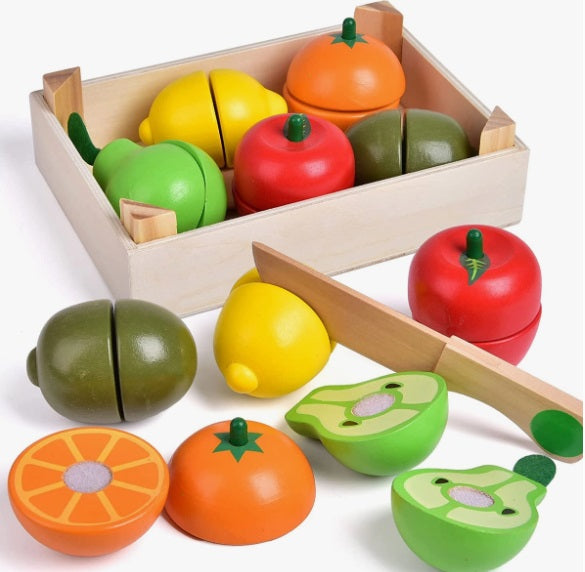 Wooden Cutting Play Food Toy w/Crate, 11 Pcs, Fruit
Wooden Cutting Play Food Toy w/Crate, 11 Pcs, Fruit
This wooden kitchen toy set includes 11 pieces of accessories and a storage case, including wooden knife and sliceable apples, lemons, oranges, kiwis, and pears.
This colorful and realistic toy is an ideal choice for pretend play at home or in preschool education, Montessori, and STEM learning.
🛡️ Safe and durable: All accessories are made of high-quality natural wood with smooth edges, ensuring durability and safety.
🔍 Promotes learning: This toy set helps children promote cognitive development, develop motor skills and hand-eye coordination, stimulate their imagination, and introduce mathematical concepts.
🌈 Suitable for toddlers: The size of this toy set is perfect for toddlers' little hands, allowing them to learn about kitchen safety and carefully slice fruits with wooden knives.
Package Dimensions:7.3*5.3*2.1inch
Recommended Age: Ideal for kids aged 3 years and up.
Material: All the accessories of this product are made of high-quality natural wood, ensuring safety and durability. Non-toxic paint.