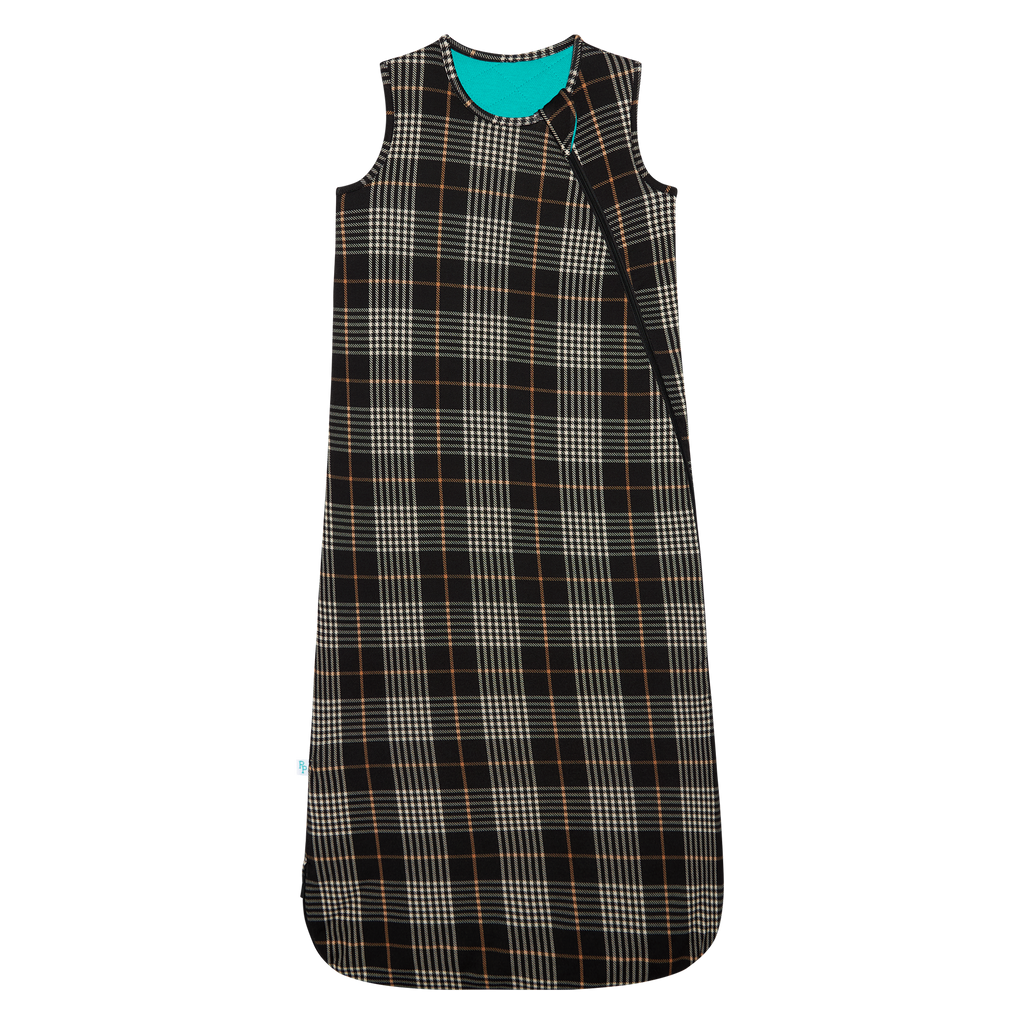 Posh Peanut Bamboo Sleep Bag - 1.0 TOG, UNISEX, Sanders Black Plaid
Posh Peanut Bamboo Sleep Bag - 1.0 TOG, UNISEX, Sanders Black Plaid
Let baby sleep in the softest, most cozy sleep bags without fear of them kicking their blankets off or getting tangled up in the middle of the night.
Dual direction zipper for quick and easy diaper changes and undressing.  Wonderful so little one can move but still stay warm.
Beautiful signature blue lining.
3 weights (TOG = Thermal Overall Grade):
Light, 0.5 TOG (great year round and for layering)
Medium, 1.0 TOG (a little extra for cooler evenings)
Heavy, 2.5 TOG (thicker, heavier weight, great for a little extra cozy winter)
6-18mo is approx 35"L
95% Viscose from Bamboo, 5% Spandex
Machine washable cool with like colors.  Tumble dry low and remove promptly.  Iron low as needed.  Recommend not washing with other items that have hardware (like zippers).