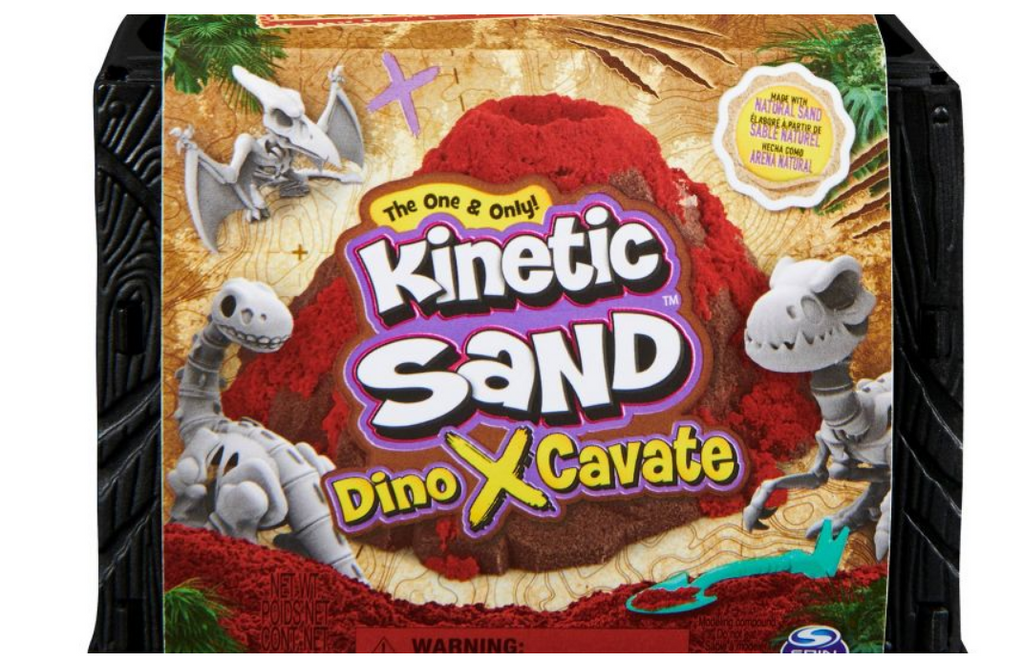 Kinetic Sand - Mystery Dino Xcavate
Kinetic Sand - Mystery Dino Xcavate
Feel the difference with kinetic sand!  Play with the sandbox set anywhere indoors with the included tray and create your own sandbox adventures all year long.  Perfect for creative and imaginative play and is a great gift for kids. 
Unique formula makes Kinetic Sand stick together so it easily shapes and molds.  Once you pick Kinetic sand up, you won't be able to put it down.  Kinetic sand stimulates creativity and never dries out, so you can create again and again!
There's 3 different dinos to collect and build, and 4 treasures to find! Will you get Triceratops, Stegosaurus, or T-Rex? Discover the dinosaurs and feel like a paleontologist! Collect them all!
Use the Dino Dig Playset's 2-in-1 pickaxe and shovel to pry open your mystery crate and dig through the Kinetic Sand to uncover your dino bones! Then assemble for the dino reveal!
Kinetic Sand is non-toxic, hypoallergenic and safe for sand art and kids craft! It's made from natural sand and is wheat, gluten and casein free.
Wonderful sensory toy for kids 3 years and up.