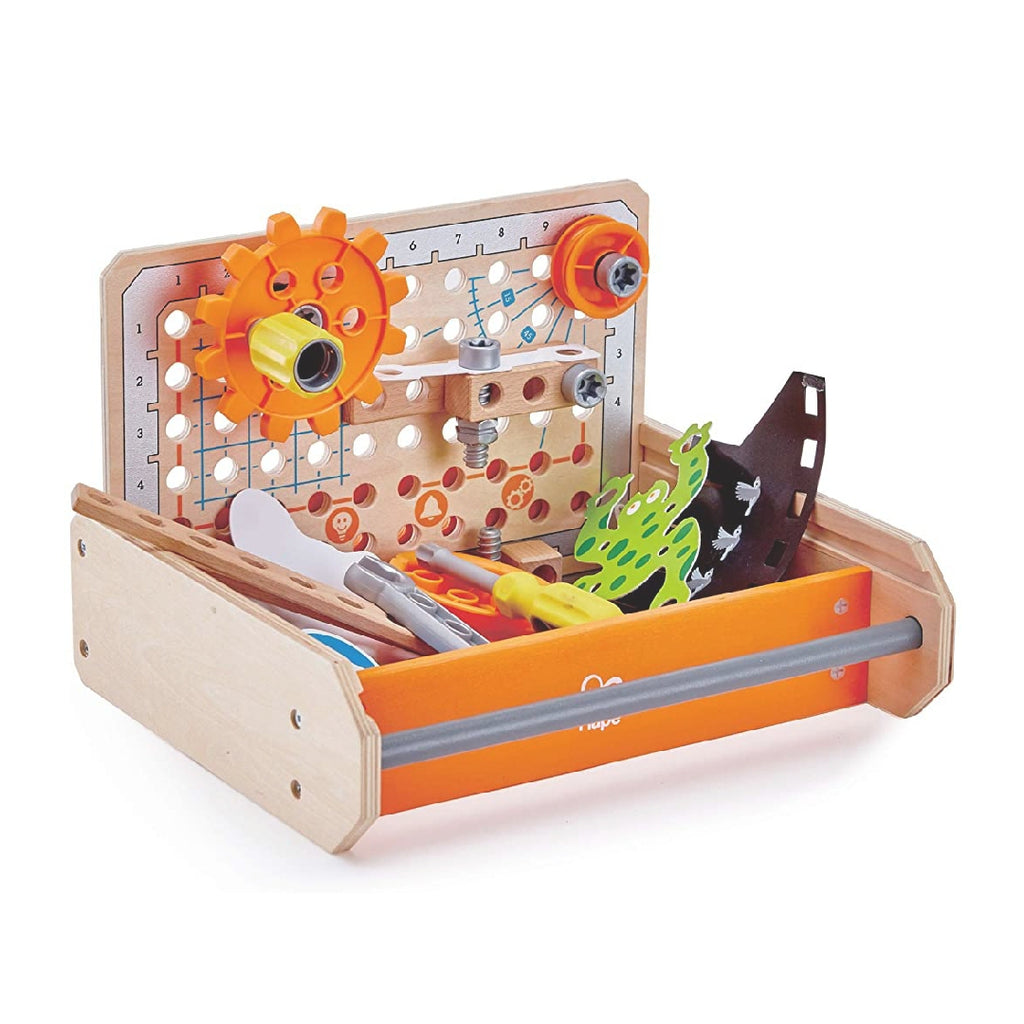 Hape Germany - Experiment Builder Tool Box
Hape Germany - Experiment Builder Tool Box, 32 pc set

Great way for kids to learn and play with early mechanical and engineering skills, building and creating with the fun toolbox.
Great toy to bring along wherever your little one goes.  Self contained and easy to carry and store away when playtime is done.  A wonderful toy to keep them busy while at the grandparent's house. 
What fun to see what they can build and create!
Quality wooden pieces from sustainable forestry and non-toxic, water-based paint.  Made to last!
Carrying case measures approx. 10.5"T x 12"L