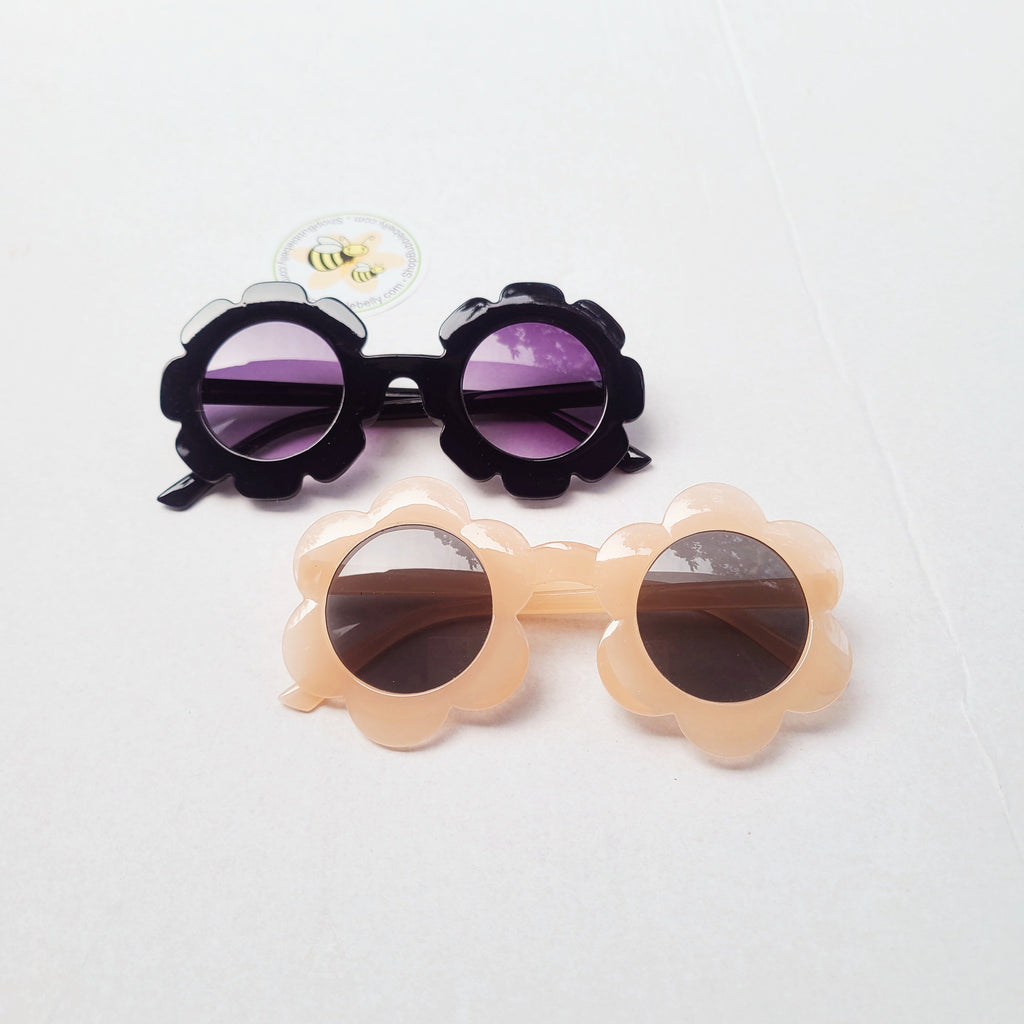 Kids Sunglasses, Thick Rim Flower Frame (CLICK FOR COLOR OPTIONS)
Kids Sunglasses, Thick Rim Flower Frame (CLICK FOR COLOR OPTIONS)
Smaller frames and flexible, perfect for toddlers and kids 12 months up to 8 years old.
Sunshine & cool shades always bring the spirits up and the fun on!
Do not forget to grab sunglasses for your little ones year-round.  It is so important to protect their eyes from the harmful rays.  They can do that while being comfortable and looking cool.  No more squinting due to the harsh brightness of the sun while they are outside playing or in the car for a ride. Get them used to taking good care of those pretty little peepers at a young age.

4.75" wide frames x 3.25" temple length; approx 1.75" dia round frame (inner diameter w/o daisies)

Each color sold separately.