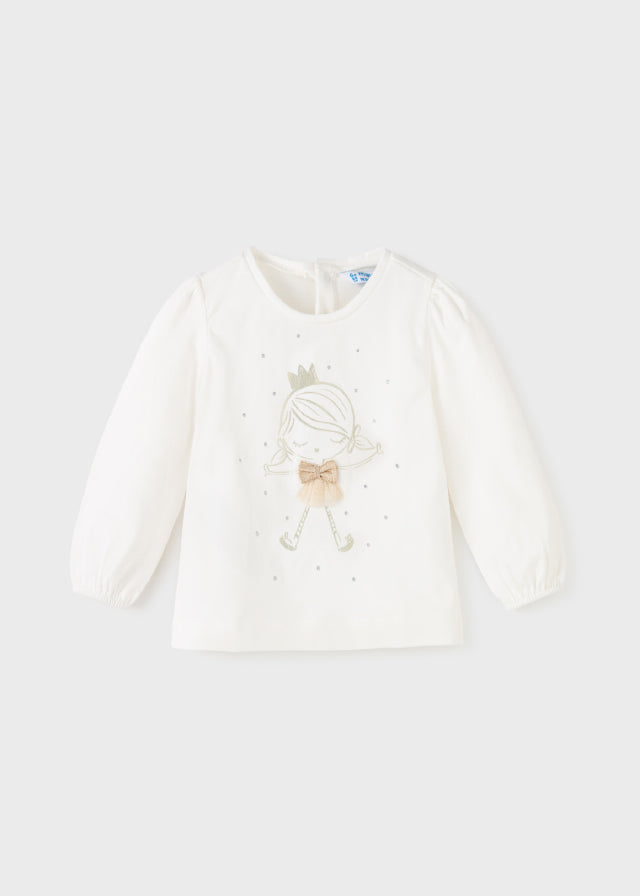 2084 Mayoral Girls Princess Graphic Printed Long Sleeve Shirt, White, Ecofriends
2084 Mayoral Girls Princess Graphic Printed Long Sleeve Shirt, White, Ecofriends
How adorable is this princess graphic print long sleeve t-shirt and how adorable would it look on your sweet little princess?  Round neckline shirt with snap button fastening on the shoulder to allow the garment to be put on easily. 

Classic design shirt that can be paired with any set of leggings.  Shirt is eco-friendly and made with sustainable cotton. 
Machine wash warm with like colors.  Tumble dry low or air dry.  Low iron.
92% Cotton, 8% Elastane
------------------
Size chart for reference only.