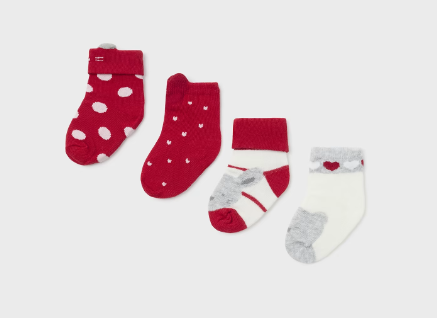 9658 Mayoral Baby Unisex 4PC Ankle Sock Set - Cherry
Design A= Red background with white polka dots and little grey mouse ears.
Design B= Red background with small white hearts and ears.
Design C= Primarily white with red stripes, top, and toe & heel. Includes grey bunny design.
Design D= Primarily white background with grey bear design on toe and grey top with white and red hearts.