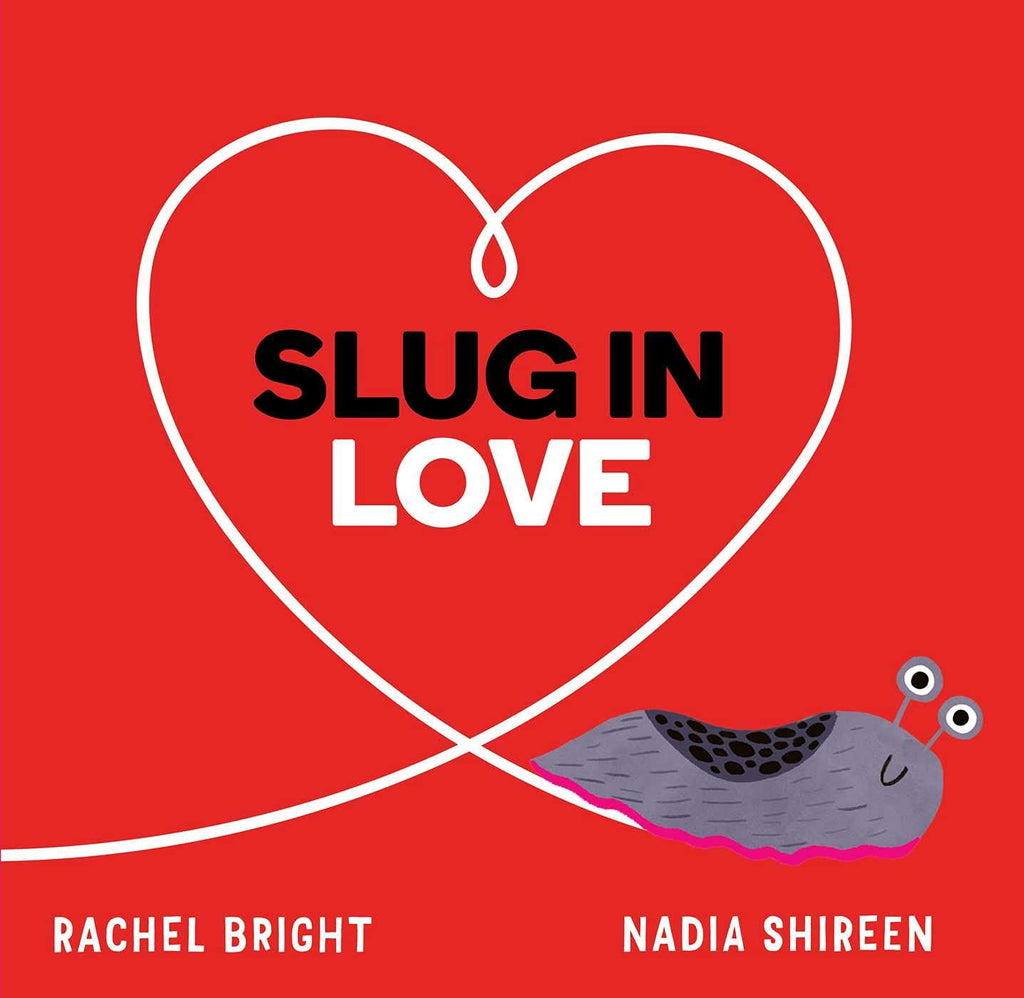 Children's Book - Slug in Love, Picture Book
Children's Book - Slug in Love, Picture Book
BUY ANY 9 BOOKS AND BUBBLE BELLY WILL GIVE YOU THE 10TH TITLE OF EQUAL OR LESSER VALUE FOR FREE (OR YOU MAY CHOOSE TO HAVE US DONATE THE BOOK ON YOUR BEHALF TO CHILDREN IN NEED.  JUST CHOOSE THE 10TH TITLE AND CHECK THE "GIFT" BOX BEFORE ADDING TO YOUR CART. ADD YOUR MESSAGE SO WE KNOW WHICH TITLE TO DONATE. IF NO "GIFT" HAS BEEN CHECKED, WE WILL SHIP ALL 10 BOOKS TO YOU. FREE BOOK WILL AUTOMATICALLY APPLY AND BE DISCOUNTED AT CHECK OUT.
Learn to love and love to learn!  Doug the slug needs a hug.  After a long search fo someone to snuggle, lonesome Doug is ready to give up hope. 
Young readers will love this funny and fabulous tale that shows there's a friend for everyone.  The perfect addition to every kids library and is guaranteed to give hours and hours of reading time - at bedtime or anytime. 
Book measures approx. 10.25" x 10.25"
Author:  Rachel Bright
Perfect for4 yrs - 8 yrs
32 pages