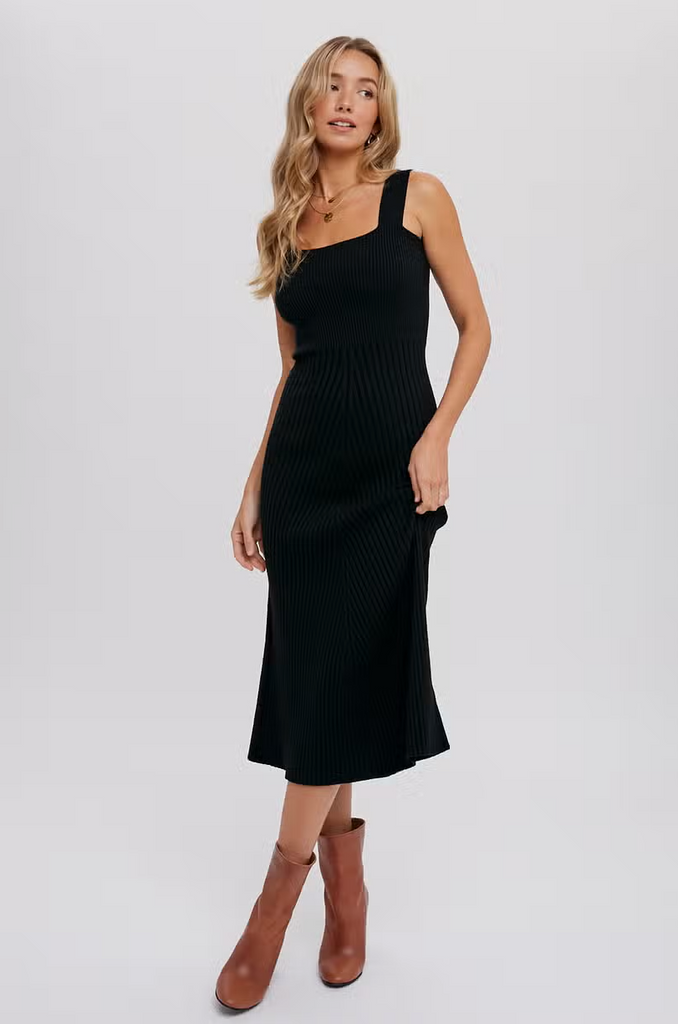 Women's/Junior Square Neck Sweater Midi Dress - Black
Junior/Womens Square Neck Sweater Midi Dress - Black
Soft, practical, and sleek, perfect for a nice outing!

Introducing a timeless and sophisticated dress.  With its longer length, it exudes an air of refinement and versatility.  As well as its fashionable look, it is a very comfortable and practical dress.
Model is 5'9" and wearing a Small
48% VISCOSE, 27% POLYESTER, 25% NYLON
Hand wash recommended. Hang dry. Steam or low iron as needed.