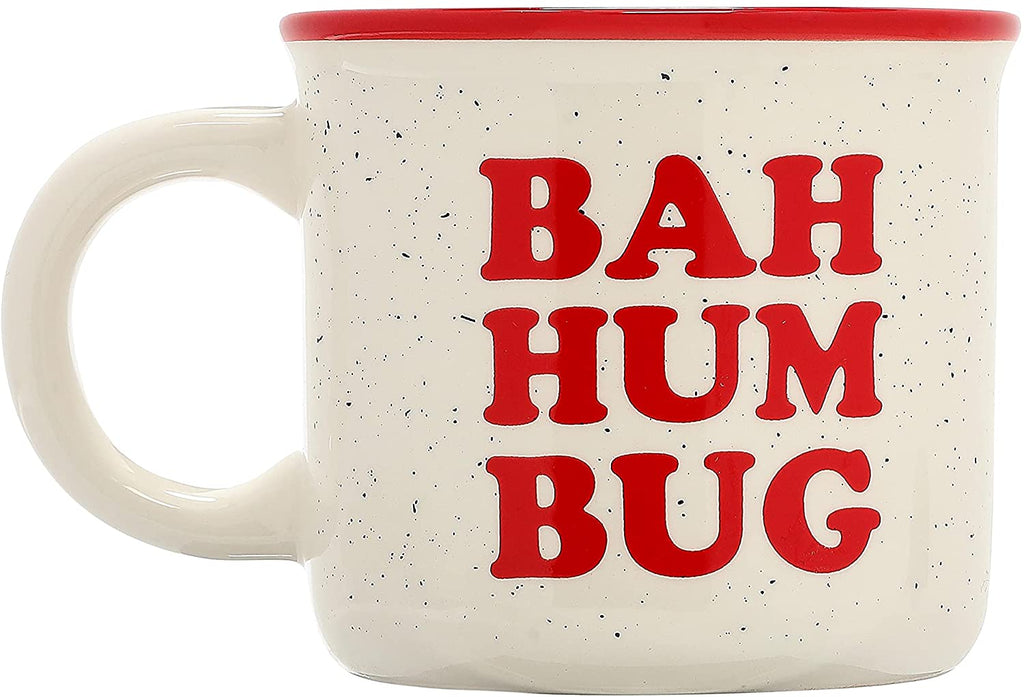 Pearhead's Holiday Cup Gift - Bah Hum Bug Camper Mug
Pearhead's Holiday Cup Gift - Bah Hum Bug Camper Bug
Pearhead's winter camper style "bah hum bug" mug is a fun and cozy way to celebrate the holiday season - this mug is perfect for the office, home, camping, Christmas, movie nights and more!
Includes one speckled white camper mug with a red lip and "nah hum bug" print in red. Coffee, tea, water, or anything else they enjoy in this mug, 
Mug approx dimensions: 6.6" x 3.5"

Mug is microwave dishwasher safe.  Let us know with comments at checkout and we can Gift Wrap for FREE plus included a personalized note from you!