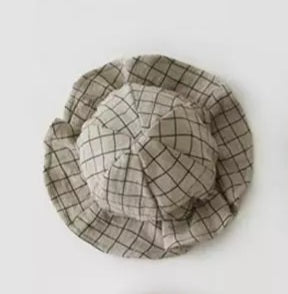 Sun Hat Soft Stretch Elastic Cotton Muslin Fabric, Earth Tone, Mocha Square
Sun Hat Soft Stretch Elastic Cotton Muslin Fabric, Earth Tone, Mocha Square
Soft fabric sun hat, bucket style hat. Cotton lined inner. Cotton muslin outer with elastic back for better fit. One size fits 0-24 month old boy or girl.

Crushable and compact for travel.  Easy to pack or tuck into the back seat of the car or stroller, ready for all the fun in the sun while on the go.

One size fits babies and toddlers up to 24 months.

Machine washable. Reshape and air dry or hang dry.