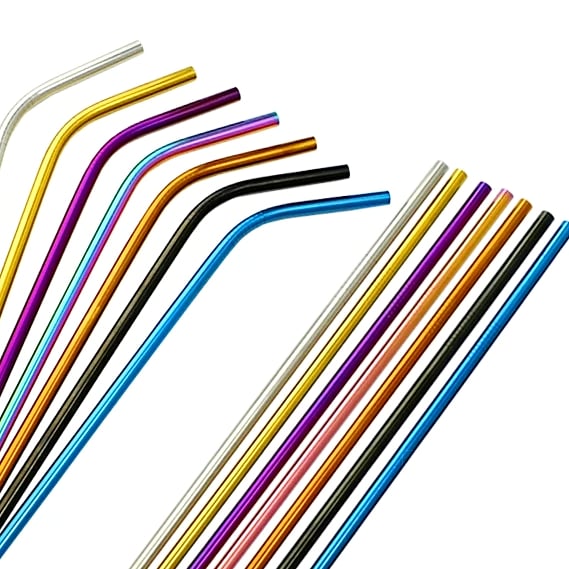 Eco-friendly Reusable Stainless Steel Straw - Colored (CLICK FOR COLOR OPTIONS)
Tired of tossing out all those plastic straws?  Worried about your kids biting them and chewing on plastic?  Tired of wasting money and concerned about the environment?  Switch to stainless steel straws!  Reusable, durable, and waste-free.  Also does not retain odors or flavors.
Great for kids drinks as well as your favorite cocktail mixer or dinner party!
304 Stainless Steel, Food-grade
Hand and dishwasher safe.
Measures approx. 8.5" long (pricing is PER STRAW)
7" angled/curved option is a great shorter version, perfect for kids or shorter glasses & cups!
(Available in angled or straight.  Don't forget to add a straw cleaning brush, sold separately!)
Live Luxuriously, Live Responsibly. (TM)
RECEIVE A FREE STRAW CLEANING BRUSH WITH ANY 5 STRAWS PURCHASED (BRUSH WILL AUTOMATICALLY BE INCLUDED IN YOUR SHIPMENT WITH QUALIFYING PURCHASES, WHILE SUPPLIES LAST.)